Two types of YouTube channel
On YouTube, you've no doubt watched countless videos that have been uploaded by other people. But you don't have to stand on the sideline. You can make your own channel yourself by uploading your own videos to your own channel.
There are two types of YouTube channel available. The channel you choose to create depends on whether you're an individual video creator or you plan to operate as a brand online and engage in video advertising.
Personal channels are populated with personal details and generally only have one administrator.
Brand channels are run and managed by an advertiser or a company, and can have multiple users. Critically, there are no personal details on brand channels.
Creating a personal channel
To create your own personal YouTube channel that only you can manage using your Google account:
Search for YouTube on a computer or using the mobile site
Try any action that requires a channel, such as uploading a video or posting a comment
You will be prompted to create a channel
The resulting form will automatically pre-populate with your Google account details
Check these details and confirm to create your own channel
Switching from your personal YouTube channel to a brand channel
To create a YouTube channel for a brand that can have multiple owners or managers:
Sign in to YouTube and go to your personal channel list
Fill in the details of your brand account and verify them
Use the account switcher at the top-right corner of your screen to switch between the personal account and the brand account
Go to your Advanced account settings
Select Move Channel to Brand Account
Select your brand channel and opt to delete the personal channel that you logged in as initially
Follow the instructions on screen to add additional managers
With a brand channel, you can engage in display and video advertising campaigns, and target video ads at the right audience.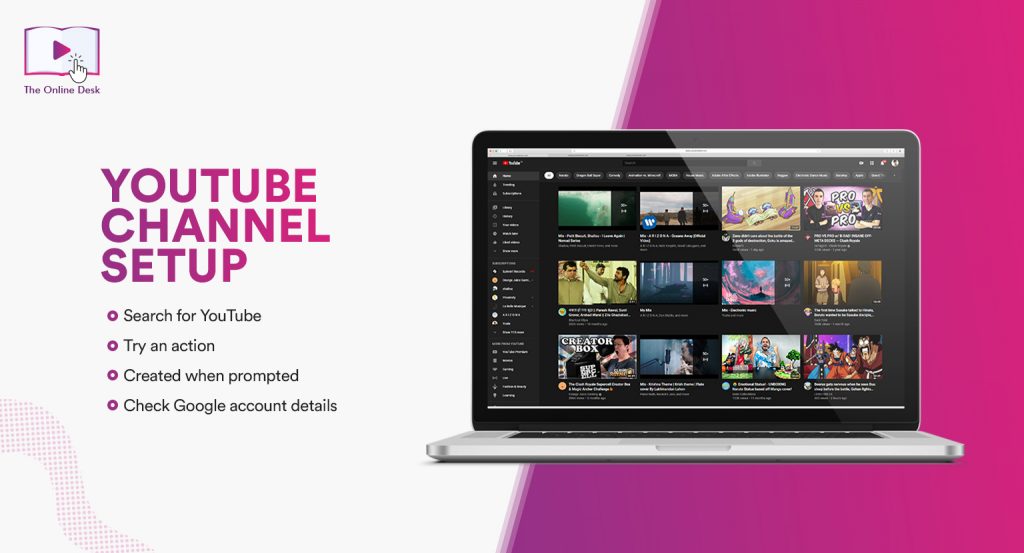 Video Upload
When you've created a YouTube channel, you can start uploading videos for other people to enjoy and engage with.
To upload a video to your YouTube channel, follow these steps:
Sign in to Google
Go to your YouTube channel
Click on Upload
Choose the video privacy settings
Select where you'd like to upload from and the video you'd like to upload
Set the basic information and the advanced settings of your video
Click Done or Publish
Click Share to privately share your video